Tropical Landscape for Nevada
Rewind and go back to your favorite island vacation. Was it Hawaii, the Bahamas, or maybe Bali? You can bring paradise back to your yard and enjoy a tropical oasis every day. Add these trees and plants to your yard to create your tropical escape.

Queen Palms are a staple of the Southern California and Southwest landscape. Our majestic Piru Queen Palms bring a tropical look and feel to just about any landscape, whether lining neighborhood streets or grown in your very own backyard tropical paradise. Grown purely from superior Argentine seedlings with better genetic traits, these Moon Valley Nurseries Piru Queen Palms are at the top of the class in the queen palms family due to their superior durability and grand appearance. Piru Queen Palms feature thicker and harder trunks as well as greener palm fronds and fuller crowns than other Queen Palms do.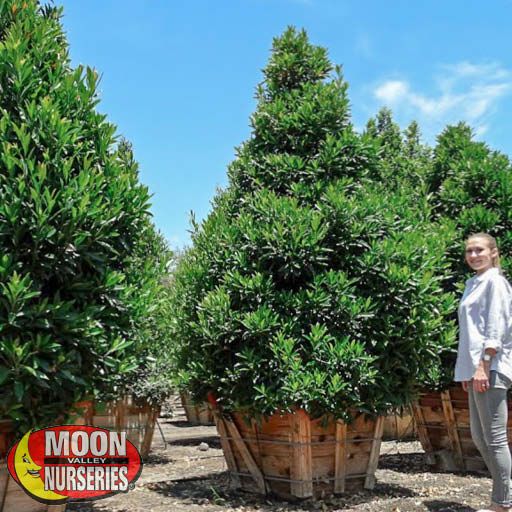 The Japanese Blueberry Tree, Elaeocarpus decipiens, is an exotic, upright growing, evergreen tree popular in Southwestern landscapes. Native to Japan, this widely used hedging and topiary tree provides almost year-round interest. Part of its elegant beauty comes from the lush evergreen foliage. Bronze-colored leaves emerge in the spring, which eventually matures to a luxurious shiny dark green color. As the old growth falls, an attractive brilliant reddish-orange color shows itself in the dying leaves. This new growth contrasts beautifully with the old growth.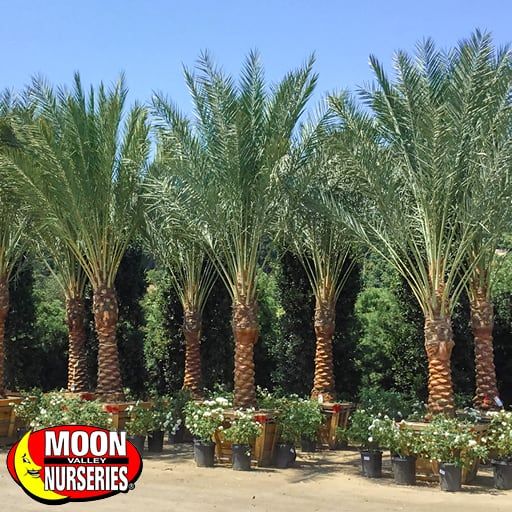 Resort Style Date Palms provide excellent shade, with practically no litter, enhancing the tropical appeal of the area, especially around pools. We have a wide variety of sizes of Resort Style Date Palms available at our farms and can mix or match heights for any size job, delivered and planted straight to your location. Have one of our designers out to see how Resort Style Date Palms can increase both the curb appeal and value of your home or business... Resort Style Date Palms are always worth the investment!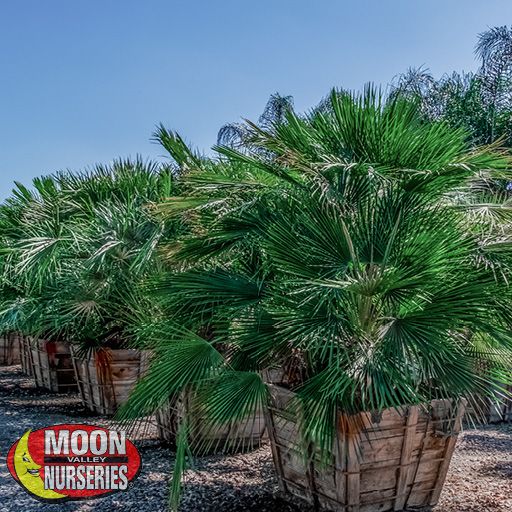 One of the best aspects of this palm is its durability. It requires minimal water once planted and over time it can become drought tolerant once established. The Mediterranean Fan Palm can tolerate both cold and heat and it can survive periods of freezing weather with little or no damage. And finally, the palm requires minimal maintenance and cleanup. No need to be spending those weekend days pruning this palm! This makes these palms a perfect addition to any landscape type, near pools, walkways, patios or as a focal point in your yard, the Mediterranean Fan Palm is sure to impress.

Canary Island Date Palms have a wide beautifully brown colored trunk accented by their pineapple cut crowns and their deep green, exotic looking fronds, that make this an extremely showy palm and focal point. These are gorgeous when lit up at night and work well by themselves or planted to line walkways, pools, sitting areas, and driveways. Their elegant look is prized not only by business, malls, developers but has quickly become a homeowner favorite.

The Sago Palm is an extremely interesting type of plant, while most think by its common name that it is a palm tree the Sago is actually a Cycad, botanical name Cycas revoluta and is actually more closely related to a pine tree than it is a Palm tree. The Sago Palm has been around and relatively unchanged for over 200 million years, making it a living fossil! The Sago Palms at Moon Valley Nurseries are all custom grown by us and propagated from only our best specimens to ensure that all of our palms are of the highest quality.

Pygmy Date Palms can be used in many landscape applications. Depending on your need, we carry both single and multi-trunk varieties. Its versatility and dwarf growth pattern allow it to be planted in tight spaces around pools, patios, courtyards, and pots. The Pygmy Date Palm can also be grown in shade and its roots and non-invasive. This allows it to be a fantastic option for planting under larger palms, in between palms, or in a cluster.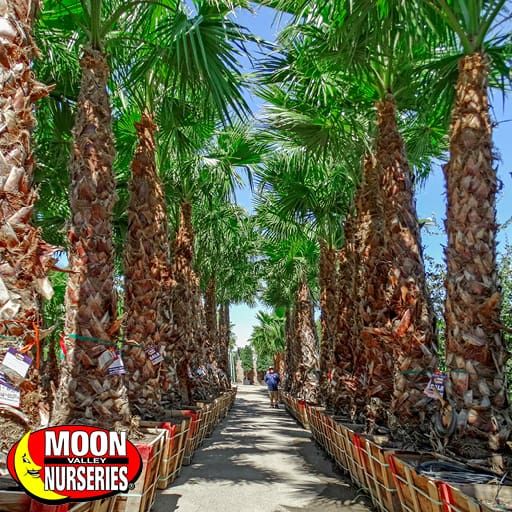 The Mexican Fan Palm, Washingtonia robusta, can grow to be a large palm tree and is sure to bring a tropical, resort-style look and feel to any landscape in the Southwest. From Mexico, this classic-looking palm tree thrives in full sun and requires low water once established. It's a drought-tolerant palm tree noted for its slender, slightly curved trunk. In fact, some choose to have the trunks skinned for a unique 'cigar cut' effect that can create a more formal appearance. Feel free to speak with a Moon Valley Nursery pro if you desire this 'cigar cut' look, we can do it!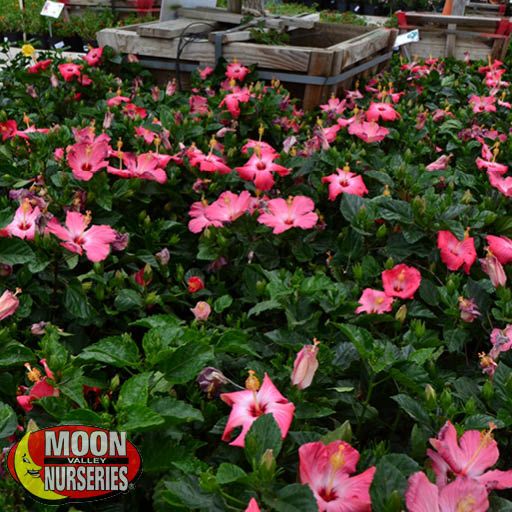 Hibiscus are medium to large growing shrubs with very lush, dark foliage and beautiful flowers that come in a wide variety of colors. These beautiful flowering plants prefer to be planted in well-prepared garden soil that drains well and needs even moisture for their roots. Be careful though as heavy soil tends to suffocate them.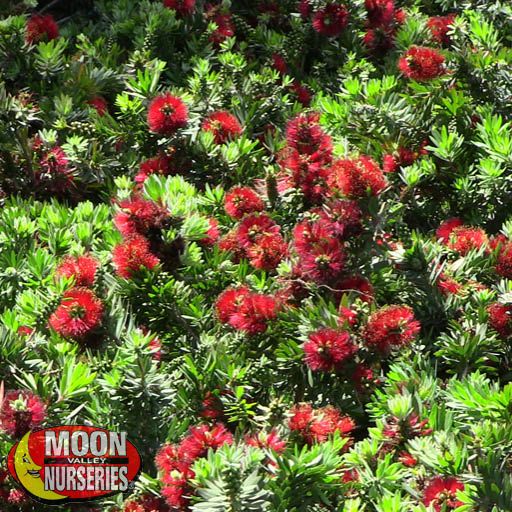 The Little John Bottlebrush, or just 'Little John', is one of the most identifiable shrubs in the areas where it grows, such as the general southwest region. The small to medium shrub produces dark red, brushy flowers during the spring and summer months. Versatile, hardy and colorful, the Little John is a popular accent plant used in many types of landscapes. Little John's can make a nice informal hedge, accent to a desert yard, or planted in mass over large areas.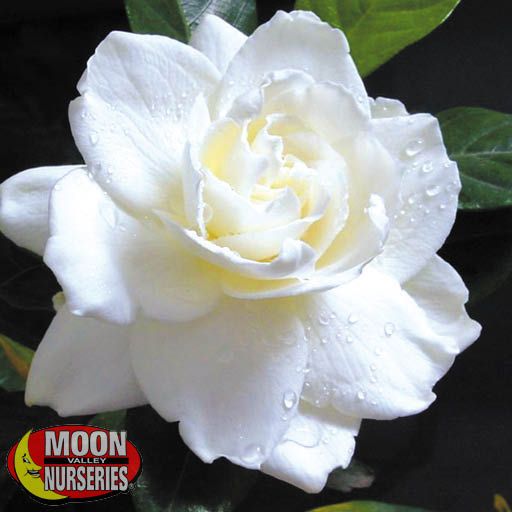 The ever-popular Everblooming Gardenia is a wonderful addition to a landscape or yard. It has many great features to offer no matter where you choose to plant it. You can enjoy the gorgeous silk white flowers as an accent piece in your yard and can prune and enjoy them inside your home for a bit longer. Gardenias are most known for the beautiful strong scent they carry. To benefit the most from the aromatic fragrance, we recommend planting near patios and walkways. It can also be planted in patio containers or large pots for front yard curb appeal.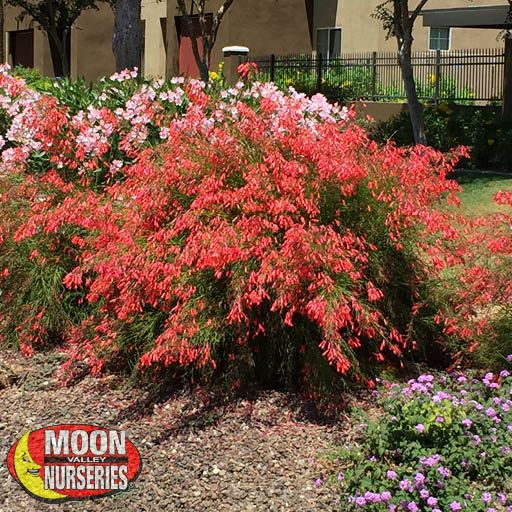 Soft, weeping rush like branches rise up from the ground with very tiny bright green leaves and cascade towards the ground with bright coral trumpet-shaped flowers. Also known as Firecracker Plant, this colorful shrub grows well in sun to mostly shade.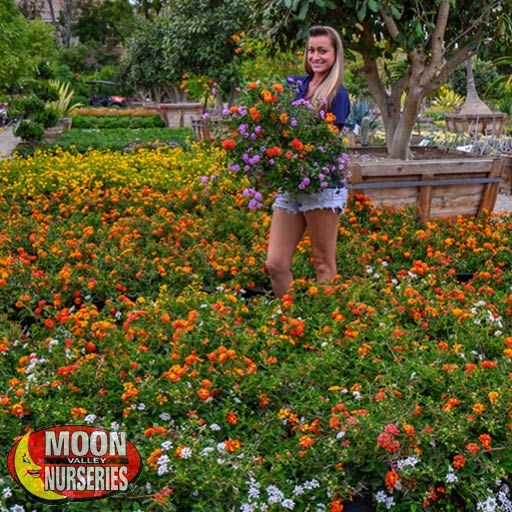 Lantana are one of the most colorful plants used in warm climates. Seen on highways, municipal grounds, commercial property and around homes, Lantana is great for adding color to desert landscaping and tropical settings. Plant them in part to full sun and water deeply.

Trachelospermum jasminoides, Star Jasmine is a cold hardy, twining vine that is best loved for the strong, sweet fragrance of it's white flowers. Star Jasmine will twine itself up a trellis or fence, quickly covering a wall with thick dark green leaves. It is best used in tropical or transition areas. This fast growing vine also grows well in containers, draping down the side or wrapping itself up a post or trellis. Plant in rich garden soil and water deeply and consistently throughout the summer.

Orange Jubilee is noted for the fast growing, reaching branch structure with bright orange flowers. They can reach 10 to 12 ft high with long leggy branches. Trim occasionally to keep them full and well behaved. Plant Orange Jubilee where they will receive at least half a day of sun and soil with good drainage would be best even though they are tolerant of heavy soil if they can dry out. Mostly deciduous in normal winters, a hard freeze will damage their branches. Not to worry, they will recover very quickly in spring with warmer weather.

It's most often used as an informal hedge with a burst of bright orange trumpet-shaped flowers that regularly start blooming in the fall months. It can also be used as a small shrub to add accents of bright colors into your design. It can be pruned into any shape or size, as desired. With a trellis or support ties, this plant can also be used as a vine to cover bare fences or create more privacy. Regardless of how you grow it and where you put, the Cape Honeysuckle will have no problem catching the eye of every passerby.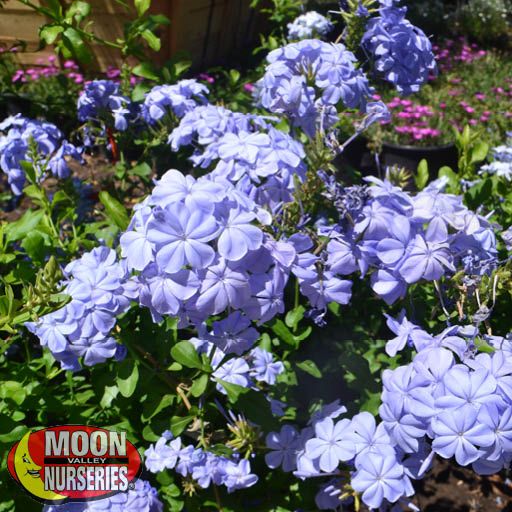 This hardy evergreen is an excellent choice for low to medium formal hedges along walls or walkways. The Japanese Boxwood has attractive, bright green foliage that looks beautiful against buildings when used as a foundation plant. Buxus japonica is a great choice for pruning into topiary or geometric shapes when desired. Plant in well drained soil with planting mix blended into native soil. Water deeply and regularly during warm months and allow the soil to dry out between watering in cooler months.
What is next?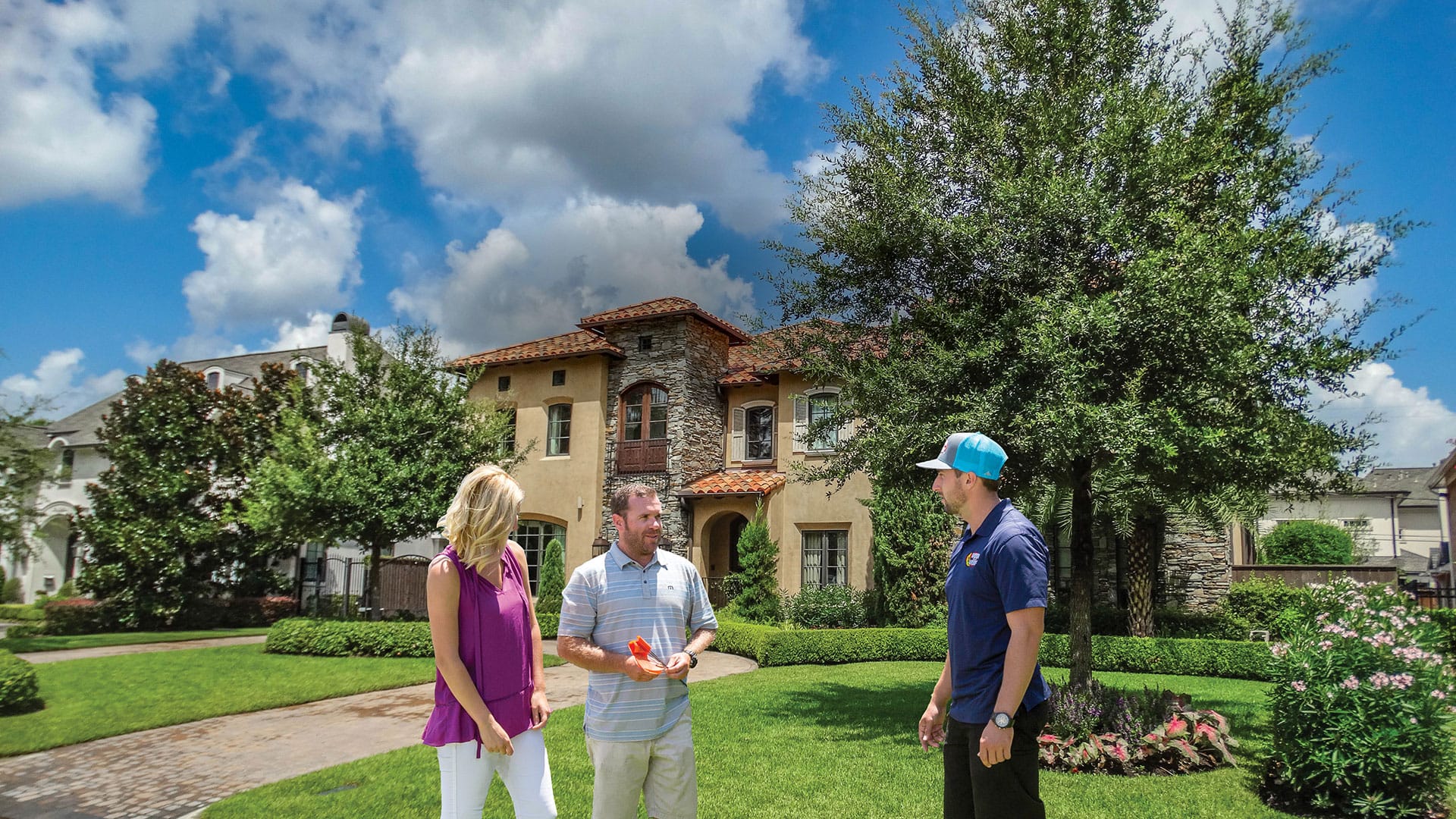 From consultations and design concept to completion, our talented team can help create the backyard of your dreams. We design beautiful and peaceful tropical oasis's that can be enjoyed year round. Let us help bring your vision to life