Modern Landscape for California
Keep up with the times and enjoy a new modern look in your yard. If you are looking for a great landscape in California, these trees and plants are the staples to a modern yard. Create shade, color and more to increase your home's value.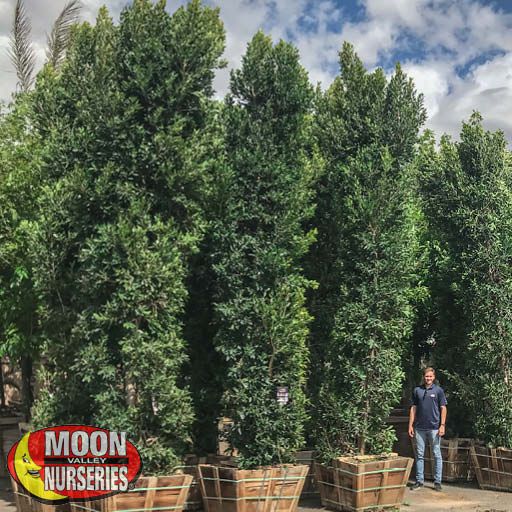 As great as this Indian Laurel Ficus tree is for shade, it can also add some much-needed privacy. We love to plant them around property lines, where they can block out unwanted views in style and help homeowners achieve their own private backyard paradise! After all, Ficus nitida fits well with any landscape theme, so they look fantastic planted not only with palm trees but other trees and plants as well. It has a medium to fast growth rate, so you won't be waiting too long for it to add shade and privacy into your landscape. Plus, Moon Valley Nurseries grows it's own special select strain, cloned from our perfect mother trees. We have trees in every size, so you can have instant privacy now with our specimen trees and no waiting is needed! Best of all, once established, this drought-tolerant tree keeps its lush green appearance even in the most water-wise landscapes! Are you looking for a tree to act as a natural sound barrier? People that live near busy streets will want to plant Ficus 'Indian Laurel' trees, as it can help reduce noise while adding some valuable curb appeal too!

Queen Palms are a staple of the Southern California and Southwest landscape. Our majestic Piru Queen Palms bring a tropical look and feel to just about any landscape, whether lining neighborhood streets or grown in your very own backyard tropical paradise. Grown purely from superior Argentine seedlings with better genetic traits, these Moon Valley Nurseries Piru Queen Palms are at the top of the class in the queen palms family due to their superior durability and grand appearance. Piru Queen Palms feature thicker and harder trunks as well as greener palm fronds and fuller crowns than other Queen Palms do.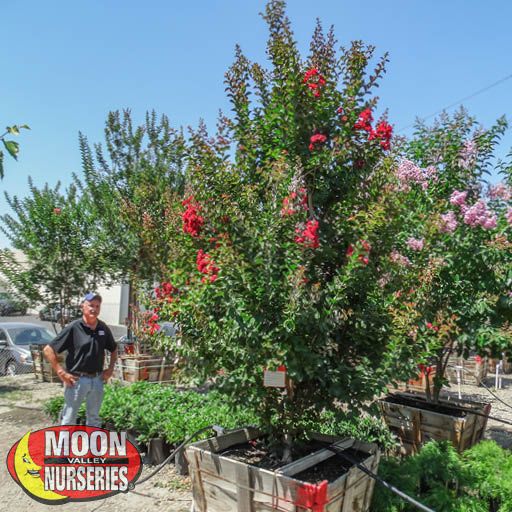 Drought tolerant, Crape Myrtle craves the heat, and may bloom with large clusters of delicate flowers. When the hot weather arrives, expect late spring and summer colors to decorate your landscape with shades of red, white, purple and pink. Crape Myrtle Lagerstroemia is just as colorful in the fall as it is in the summer. Fall colors such as golden, orange and red are sure to complement any yard and landscape. This small-to-medium-sized tree looks good even when bare, revealing a handsome outline and smooth, spotted gray to light brown bark that may shed to reveal a pinkish, inner bark. Use landscape lighting to highlight the beautiful multi-trunk structure.

Jacaranda mimosifolia is drought tolerant once established, has deep roots, and thrives in full sun environments. Though soft in appearance, Jacaranda trees are pretty tough and love growing in the intense summer heat that is common here in the Southwestern United States. Available as standard or multi-trunk, this semi-evergreen Jacaranda goes well with a tropical theme landscape design or even a desert landscape design. Since it is a semi-evergreen tree, it can provide excellent shade in the summer, and lets in the light during winter. This tree is fairly hardy after it gains some mature, hard wood, so feel free to buy a mature Jacaranda mimosifolia tree from the large inventory available at our Moon Valley Nurseries.

Nothing signifies spring and summer like the sweet aroma from the Southern Magnolia tree. Moon Valley Nurseries has grown their own Improved Glen Flora Magnolia. These trees are extremely cold and heat hardy, giving a beautiful shaded canopy as they grow, and just like other Magnolias, they are showcased by their beautiful creamy white blooms. These beautiful specimens are easily identifiable by their large glossy leaves and giant creamy, white, fragrant blooms. Growing more upright than wide makes the Southern Magnolia one that can be planted nearly everywhere with ease. This is a moderate sized tree that works in many landscape applications and once established likes to dry out between deep waterings, making this a perfect tree for use in water wise landscapes as well.

The California Pepper is an extremely fast-growing, sun-loving tree that thrives in the warm climates of the Western United States. Schinus molle has its origins in Peru and is native to areas with dry soil and warm temperatures, such as the warm, arid conditions of the Southwest. It is a picturesque, sun-loving evergreen with attractive bright green, fern-like leaves and lush green foliage. This popular large shade tree looks great on a variety of Southwestern landscapes, whether planted in front yards or backyards.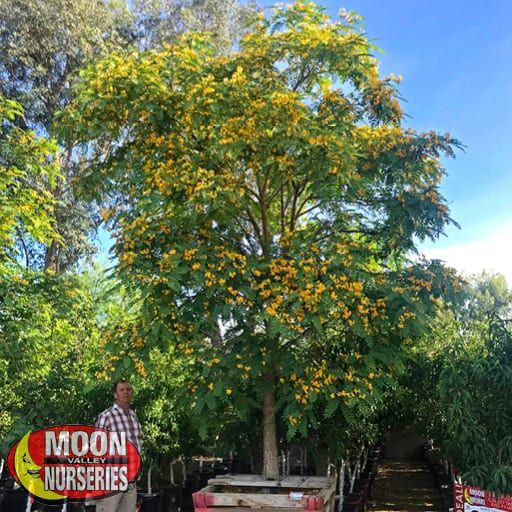 One of if not the best shade tree you can plant on your property to not only give you great shade but year round beauty is a Tipu tree. Tipuana tipu, is a fast growing, colorful flowering medium to large sized tree that can provide a great amount of shade, as well as beauty for your landscape. From South America, Tipu trees put on a unique show of golden blooms from late spring into early summer that contrast beautifully with its feathery, bright bluish green foliage. It's a showy, semi-evergreen tree with abundant nectar that is sure to attract butterflies and pollinators into your garden. The Tipu tree also features a fissured bark texture which adds to its showy characteristic.

Is there anything more rewarding than being able to go out into your backyard and hand select the freshest fruit from your very own citrus trees, fruit trees or nut trees? At Moon Valley Nurseries we do not think so! Growing your own citrus and fruit is easier than you might expect, and we make it even easier to get the right tree for your yard. Whether you want a sweet orange, a lemon for cooking, red grapefruit for juicing, limes for cocktails, or just some fresh fruit for your family, we have it all and it is all guaranteed to produce excellent tasting fruit! Also, fresh fruit and citrus is a great source of vitamins, minerals and an excellent source of fiber. Not only are you contributing to your own health but are able to teach future generations that not everything can be found in a grocery store.

Hass Avocado trees produce the creamy and oh-so-tasty 'Hass' avocado, a favorite for eating whole, making homemade guacamole, spreading on toast, and more! There is no denying that homegrown avocados taste much better than those you buy at the store. Think of all the money you'll be saving once this tree is producing fruit! Persea americana 'Hass' thrives in our area! We love to plant them on any landscape!

The Sago Palm is an extremely interesting type of plant, while most think by its common name that it is a palm tree the Sago is actually a Cycad, botanical name Cycas revoluta and is actually more closely related to a pine tree than it is a Palm tree. The Sago Palm has been around and relatively unchanged for over 200 million years, making it a living fossil! The Sago Palms at Moon Valley Nurseries are all custom grown by us and propagated from only our best specimens to ensure that all of our palms are of the highest quality.

Pygmy Date Palms can be used in many landscape applications. Depending on your need, we carry both single and multi-trunk varieties. Its versatility and dwarf growth pattern allow it to be planted in tight spaces around pools, patios, courtyards, and pots. The Pygmy Date Palm can also be grown in shade and its roots and non-invasive. This allows it to be a fantastic option for planting under larger palms, in between palms, or in a cluster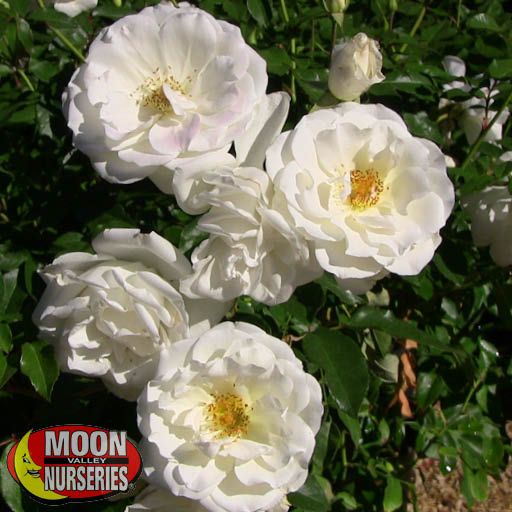 The Iceberg Rose is a shrub that can be planted almost anywhere, as long as it gets an adequate amount of sun. Depending on how you want to use them in your landscape, they can be trimmed down into a low bush, or pruned into a small hedge. The white flowers make it a great option when you are looking to add some classic simple accents to your yard. There is also a climbing variety of the Iceberg Rose that looks stunning wrapped around trellis' in your yard.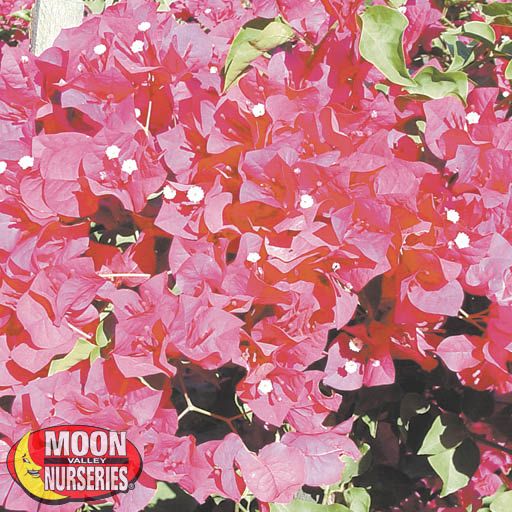 The different varieties of this plant allow it to be used in your yard in so many different ways. Due to the eye-catching colors that this plant has to offer, it is a great option to add into your yard for accent colors and texture to contrast existing landscape. This is also a good plant to cover up bare walls or bare areas in your yard. Bougainvillea's are easily trainable to grow in vine form on trellis', into a small tree form, or used as a unique and bright privacy hedge. Some varieties of this plant also do well when grown in containers or planting pots in small gardens and patios.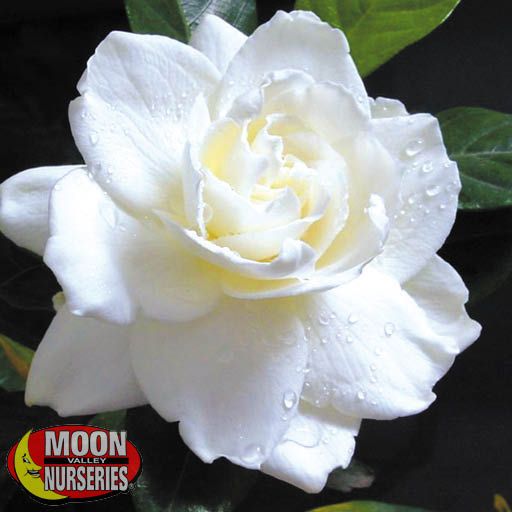 The ever-popular Everblooming Gardenia is a wonderful addition to a landscape or yard. It has many great features to offer no matter where you choose to plant it. You can enjoy the gorgeous silk white flowers as an accent piece in your yard and can prune and enjoy them inside your home for a bit longer. Gardenias are most known for the beautiful strong scent they carry. To benefit the most from the aromatic fragrance, we recommend planting near patios and walkways. It can also be planted in patio containers or large pots for front yard curb appeal.
Wax Leaf Privet, botanical name Ligustrum japonicum 'Texanum', is an evergreen shrub that adapts well to most landscape styles in the Southwest. From northern China, Korea, and Japan, this lush and compact shrub is a good candidate for topiary forms, bringing a formal look to gardens across the Southwest. In fact, it is common to see the Wax Leaf Privet adorning landscapes shaped into cones, globes or the classic ""vertical poodle"" forms. Homeowners can bring an elegant look to an entrance by growing poodle form shrubs in containers, flanking the front door or porch steps.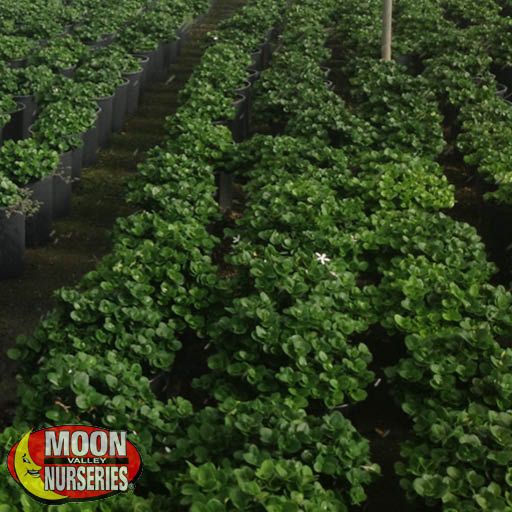 This low growing, very dense shrub displays shiny, dark green leaves and fragrant, white, star-shaped flowers from spring through the fall. The Boxwood Beauty (Carissa macrocarpa) is great for a low hedge or small foundation planting and can be planted in full sun or shade. It is mostly used in tropical landscapes but also makes an ideal contrast plant in desert yards. It is one of the most versatile plants available because of the wide variety of locations and landscape styles it can be planted in.
What is next?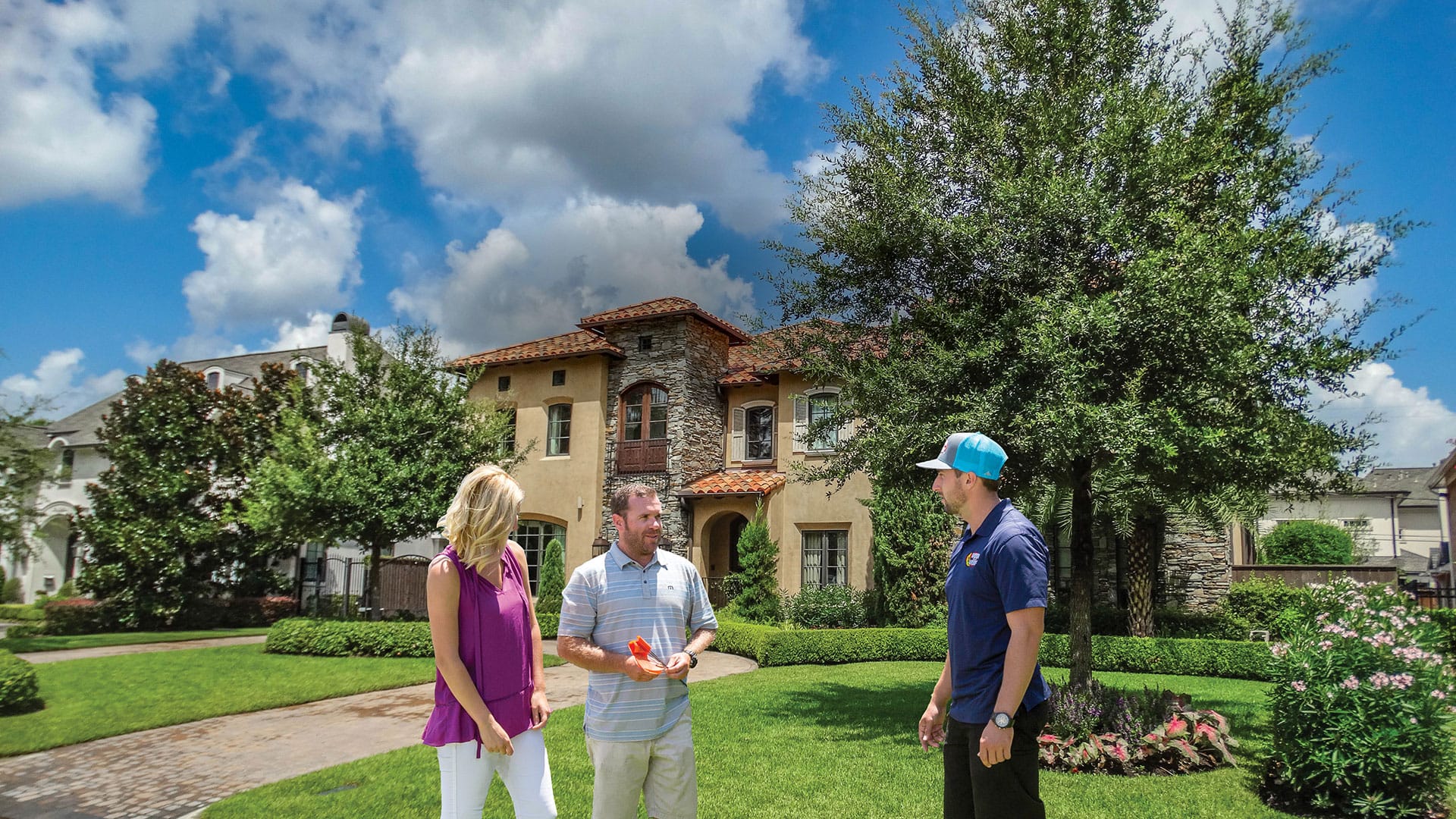 From consultations and design concept to completion, our talented team can help create the backyard of your dreams. We design beautiful and peaceful tropical oasis's that can be enjoyed year round. Let us help bring your vision to life