Modern Landscape for Arizona
Keep up with the times and enjoy a new modern look in your yard. If you are looking for a great landscape in Arizona, these trees and plants are the staples to a modern yard. Create shade, color and more to increase your home's value.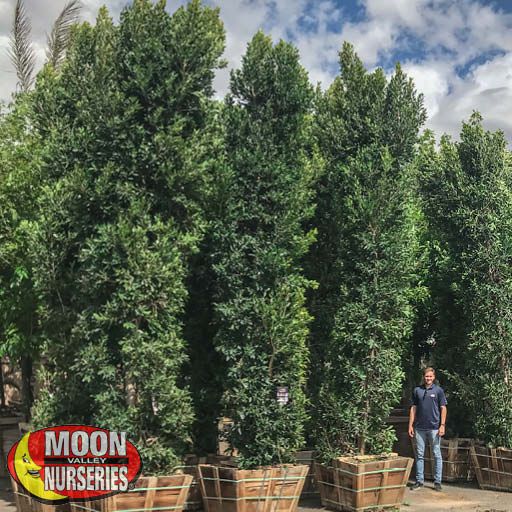 As great as this Indian Laurel Ficus tree is for shade, it can also add some much-needed privacy. We love to plant them around property lines, where they can block out unwanted views in style and help homeowners achieve their own private backyard paradise! After all, Ficus nitida fits well with any landscape theme, so they look fantastic planted not only with palm trees but other trees and plants as well. It has a medium to fast growth rate, so you won't be waiting too long for it to add shade and privacy into your landscape. Plus, Moon Valley Nurseries grows it's own special select strain, cloned from our perfect mother trees. We have trees in every size, so you can have instant privacy now with our specimen trees and no waiting is needed! Best of all, once established, this drought-tolerant tree keeps its lush green appearance even in the most water-wise landscapes! Are you looking for a tree to act as a natural sound barrier? People that live near busy streets will want to plant Ficus 'Indian Laurel' trees, as it can help reduce noise while adding some valuable curb appeal too!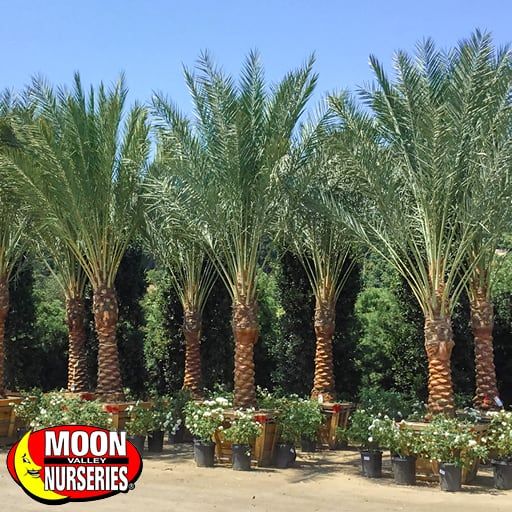 Resort Style Date Palms provide excellent shade, with practically no litter, enhancing the tropical appeal of the area, especially around pools. We have a wide variety of sizes of Resort Style Date Palms available at our farms and can mix or match heights for any size job, delivered and planted straight to your location. Have one of our designers out to see how Resort Style Date Palms can increase both the curb appeal and value of your home or business... Resort Style Date Palms are always worth the investment!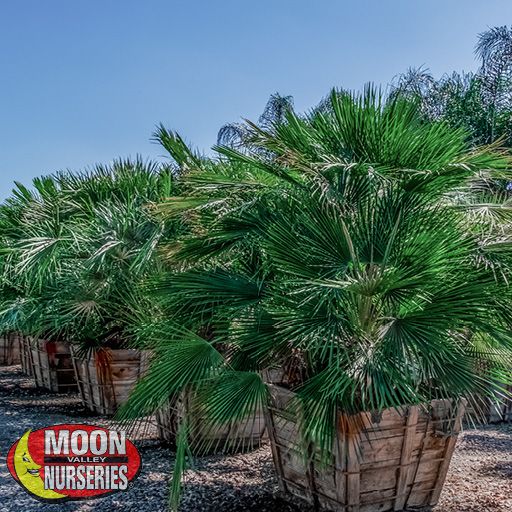 One of the best aspects of this palm is its durability. It requires minimal water once planted and over time it can become drought tolerant once established. The Mediterranean Fan Palm can tolerate both cold and heat and it can survive periods of freezing weather with little or no damage. And finally, the palm requires minimal maintenance and cleanup. No need to be spending those weekend days pruning this palm! This makes these palms a perfect addition to any landscape type, near pools, walkways, patios or as a focal point in your yard, the Mediterranean Fan Palm is sure to impress.

Canary Island Date Palms have a wide beautifully brown colored trunk accented by their pineapple cut crowns and their deep green, exotic looking fronds, that make this an extremely showy palm and focal point. These are gorgeous when lit up at night and work well by themselves or planted to line walkways, pools, sitting areas, and driveways. Their elegant look is prized not only by business, malls, developers but has quickly become a homeowner favorite.

The Sago Palm is an extremely interesting type of plant, while most think by its common name that it is a palm tree the Sago is actually a Cycad, botanical name Cycas revoluta and is actually more closely related to a pine tree than it is a Palm tree. The Sago Palm has been around and relatively unchanged for over 200 million years, making it a living fossil! The Sago Palms at Moon Valley Nurseries are all custom grown by us and propagated from only our best specimens to ensure that all of our palms are of the highest quality.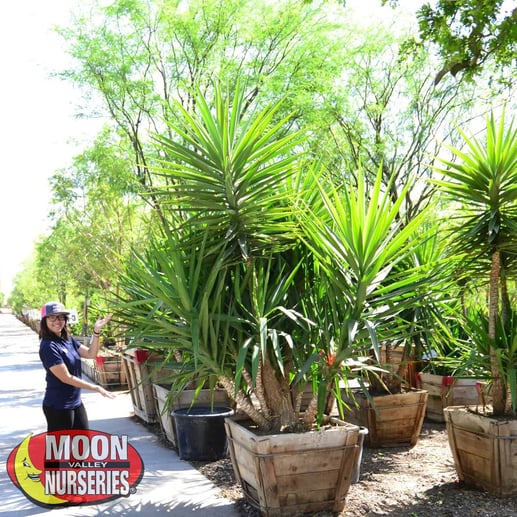 Spanish Dagger is a full sun, drought tolerant plant the grows in many areas of the Southwest. These plants can grow up to 8-10' tall and spread wide or kept narrow depending on the number of trunks they develop. These plants can be used in all landscape styles from low water desert scapes to tropical oasis. Yucca gloriosa is a very easy to maintain clumping plant that tolerates full sun to part shade.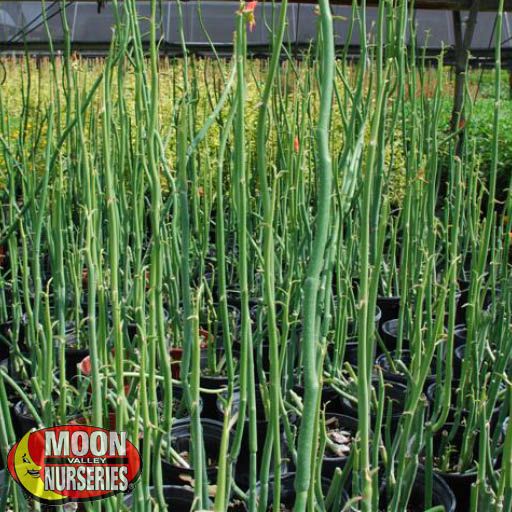 Lady Slipper plants can tolerate light shade but will have the best form when allowed to grow with full sun exposure. Homeowners and landscapers alike rave about how easy these plants are to grow. Once established, Pedilanthus macrocarpus have low to moderate watering needs. These plants are also considered very drought tolerant once established, so use them in modern landscape designs and enjoy the view!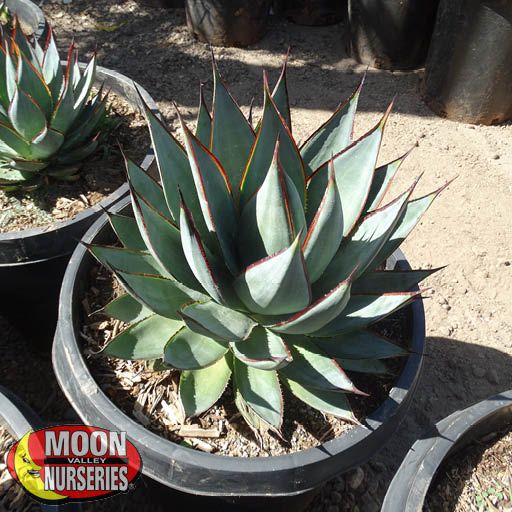 Agave 'Blue Glow' grows slowly but is so versatile that it can be used in landscapes from the coast to the desert. They love to grow in a spot that receives partial to full sun exposure, in fact, they look particularly stunning when backlit by the sun, which accentuates the glowing burgundy edge. Everyone loves this no fuss agave, and it can take the neglect and still look amazing! Once established, this drought-tolerant plant will have low to moderate water requirements. This agave can grow just fine in a beautiful pot too, so if you decide to use them as a houseplant, be sure to place them in a nice and sunny location.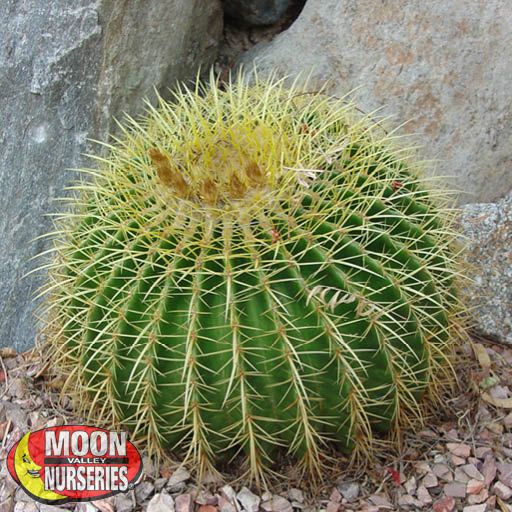 Golden Barrels
The Golden Barrel Cactus is one of our most sought after and popular varieties of cacti. Named for its unmistakable shape and bright golden tint, the Golden Barrel Cactus grows very slowly, allowing landscapers to ensure the perfectly round shape stays that way. Each 'ridge' of the cacti is covered in straight, lightly-colored thorns that create a screen of coverage providing this cactus with its golden tint. As an added spectacle of desert beauty, Golden Barrel Cactus produce a cluster of yellow flowers from the top of the plant, producing a yellow fruit when ripe. Plant Golden Barrel Cactus in rows, planters, or corners of landscapes to add a unique touch to your yard.

Green Hopseed Bushes (Dodonaea viscosa) are most useful as a screen or filler plant in full to part sun. Hopseed is an upright growing shrub reaching 10' tall, but can easily be kept smaller with proper shearing. The Green Hopseed Bush can be very drought tolerant if established with deep watering in well-drained soil when planted. Inconspicuous flowers in spring turn to small flying seeds if not pruned out.

This low growing, very dense shrub displays shiny, dark green leaves and fragrant, white, star-shaped flowers from spring through the fall. The Boxwood Beauty (Carissa macrocarpa) is great for a low hedge or small foundation planting and can be planted in full sun or shade. It is mostly used in tropical landscapes but also makes an ideal contrast plant in desert yards. It is one of the most versatile plants available because of the wide variety of locations and landscape styles it can be planted in.

Deer Grass has many uses in the landscape. Accents throughout a desert landscape, soften rock features, borders and transition areas are suitable situations for this tough grass. Provide consistent drip irrigation to keep green in summer and prevent infestation. Prune down in late winter for freshest appearance with new growth in spring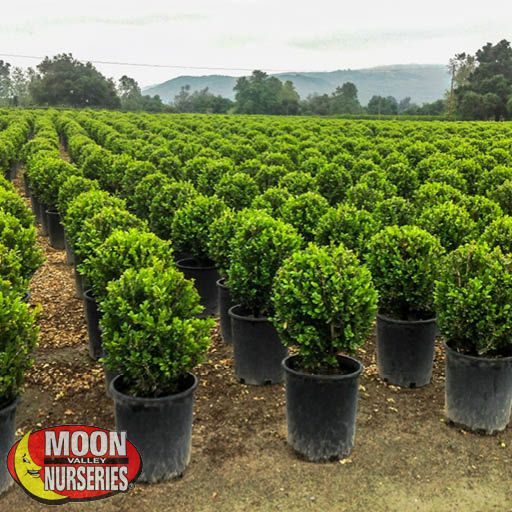 This hardy evergreen is an excellent choice for low to medium formal hedges along walls or walkways. The Japanese Boxwood has attractive, bright green foliage that looks beautiful against buildings when used as a foundation plant. Buxus japonica is a great choice for pruning into topiary or geometric shapes when desired. Plant in well drained soil with planting mix blended into native soil. Water deeply and regularly during warm months and allow the soil to dry out between watering in cooler months.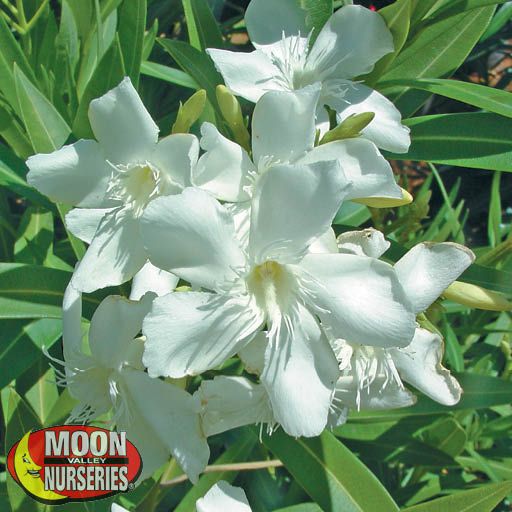 Oleander, botanical name Nerium oleander, is a super drought tolerant evergreen hedge or tree that can add vibrant color as well as privacy to your landscape. From the Mediterranean, this floriferous, fast-growing beauty is a staple in landscapes across the Western United States. It's a small to medium sized plant that makes an excellent "living shrub" Colorful and fragrant white, red and pink flowers appear in late spring and into fall, to create a dazzling display of color. This versatile plant tolerates a wide range of soils and can be used as a hedge or tree, though many homeowners choose to use it as a hedge for use as a colorful privacy screen.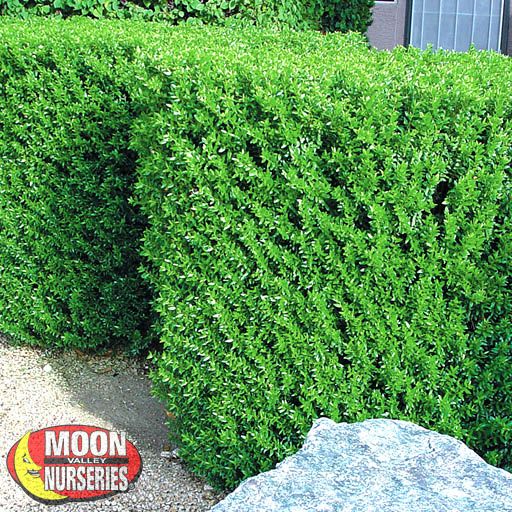 Dwarf Myrtle is an excellent hardy shrub mostly used for small to medium hedges. Dwarf Myrtle works in many applications and is very cold and heat hardy. Dwarf Myrtle can be planted in tight rows to create a thick privacy screen for porches, patios or for property lines. Dwarf Myrtles are evergreen plants that will bloom small white flowers in early to mid spring. Dwarf Myrtle can also be used as a topiary style plant and in pots as well.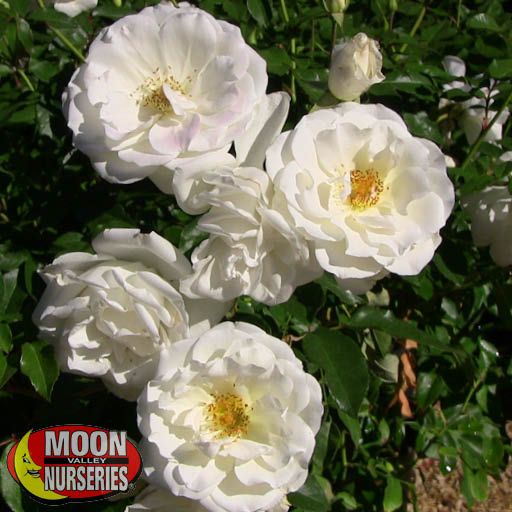 The Iceberg Rose is a shrub that can be planted almost anywhere, as long as it gets an adequate amount of sun. Depending on how you want to use them in your landscape, they can be trimmed down into a low bush, or pruned into a small hedge. The white flowers make it a great option when you are looking to add some classic simple accents to your yard. There is also a climbing variety of the Iceberg Rose that looks stunning wrapped around trellis' in your yard.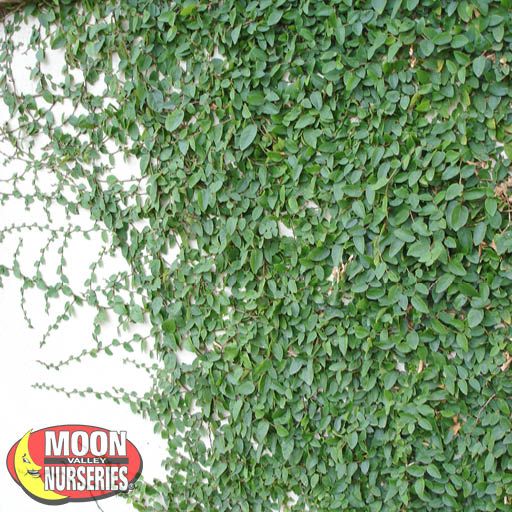 As its name suggests, the Creeping Fig can literally cover up everything. It's an excellent choice for walls, fence covers, and trellises due to its rapid and aggressive growth rate. Cold and heat tolerant, the Creeping Fig is a very durable plant that can attach itself to a wide range of surfaces.
What is next?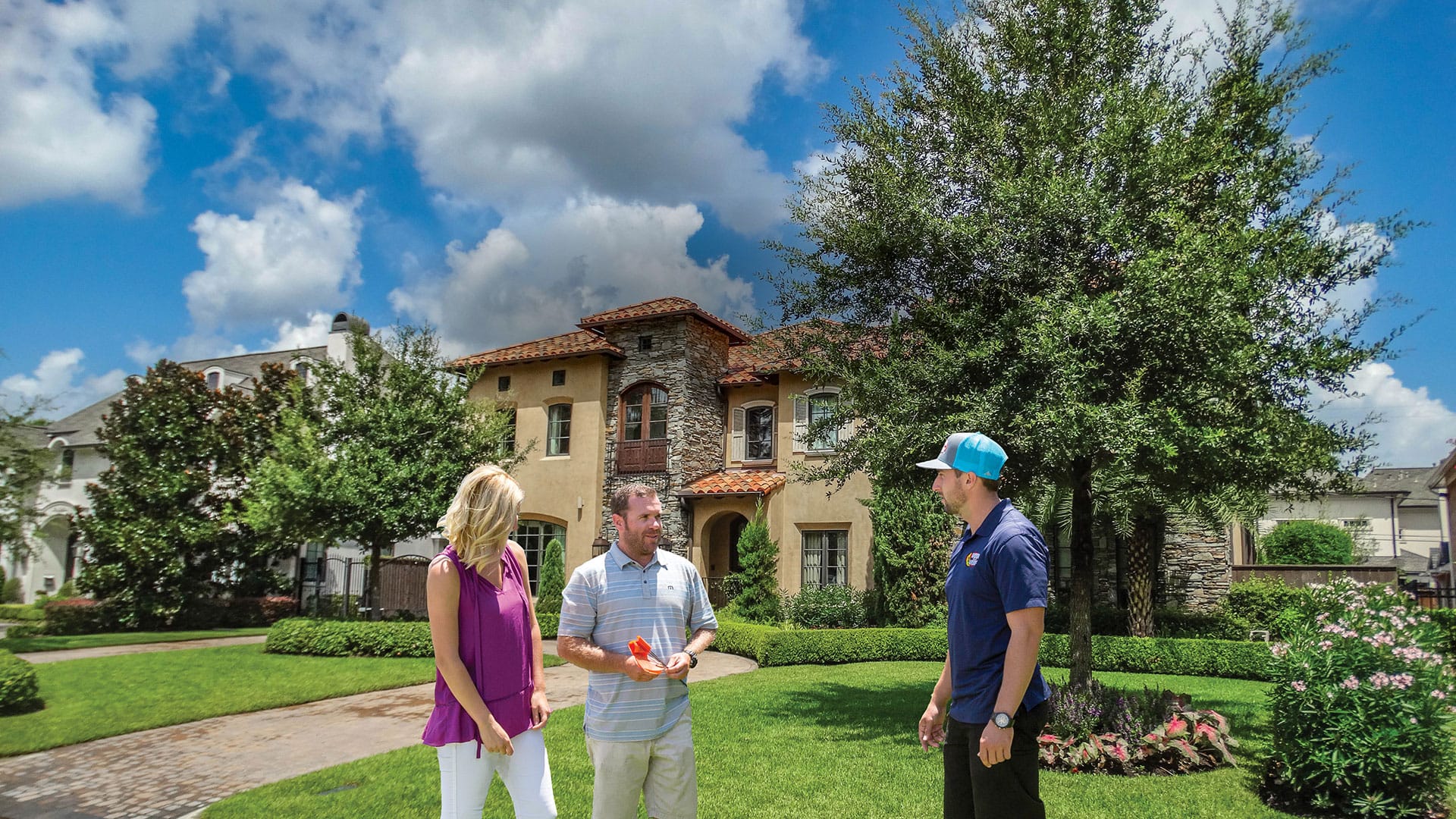 From consultations and design concept to completion, our talented team can help create the backyard of your dreams. We design beautiful and peaceful tropical oasis's that can be enjoyed year round. Let us help bring your vision to life