CRAPE MYRTLE
Lagerstroemia
The beautiful and vibrant Crape Myrtle Tree is a Southern California favorite due to its profuse blooming throughout the summer months and into fall. Easy to care for and grow the Crape Myrtle comes in different colors and structures. These can be kept as a small bush or trimmed up into a beautiful tree. One of the few trees in Southern California to off beautiful burgundy fall color as well. Moon Valley Nurseries has been custom growing only the best and strongest varieties for our area for over 25 years. Cloned from our Mother trees that are 50-100 years old and are superior to other nurseries trees grown from various inferior species.
Fast Growing
Low water
multiple colors & sizes available
Great for use in any landscape style
Plant on hillsides for erosion control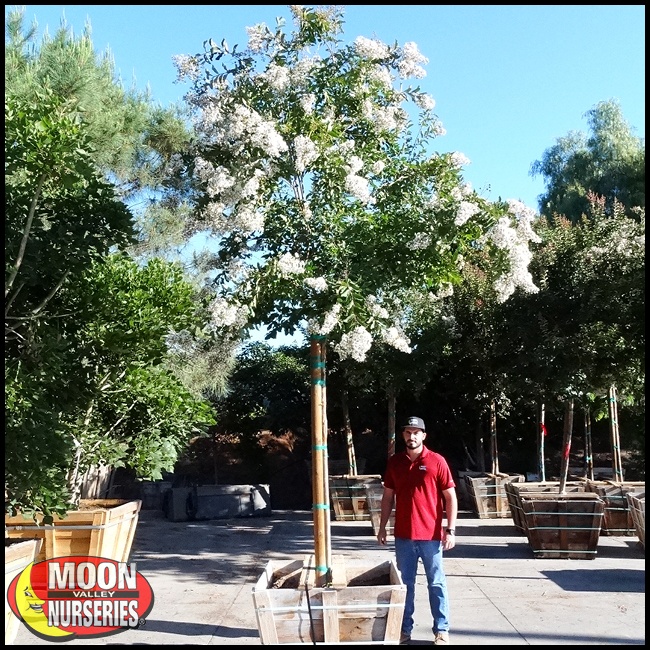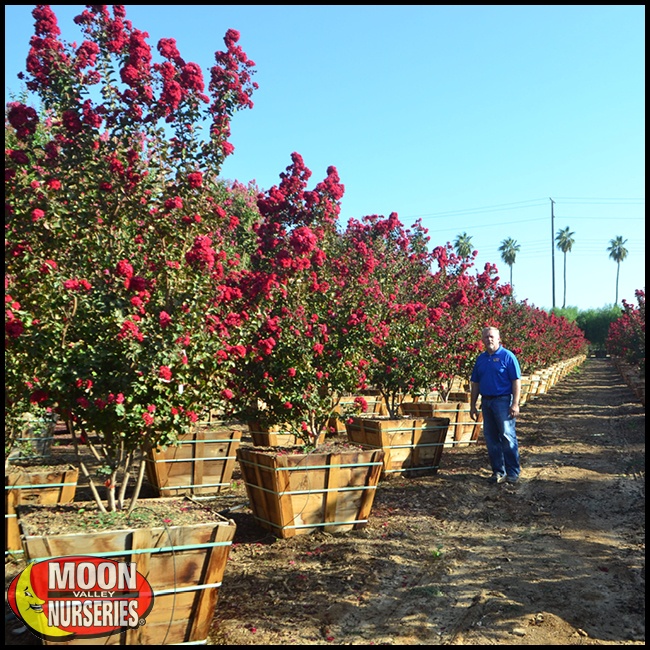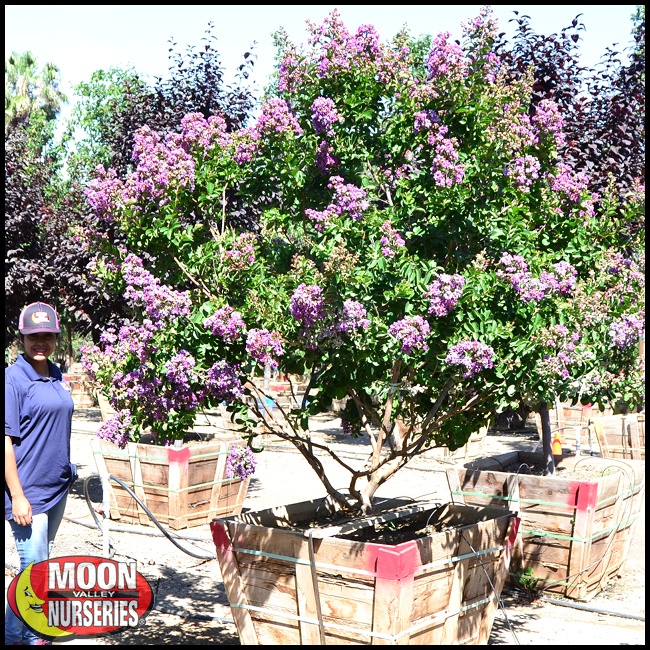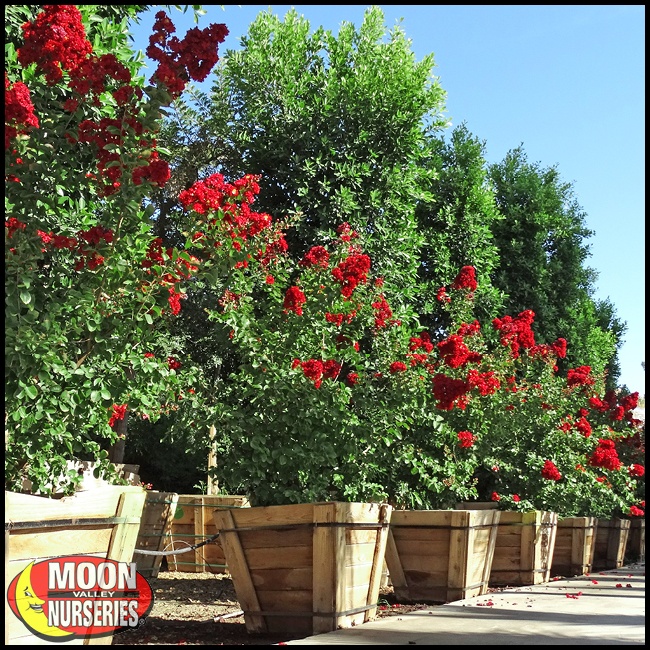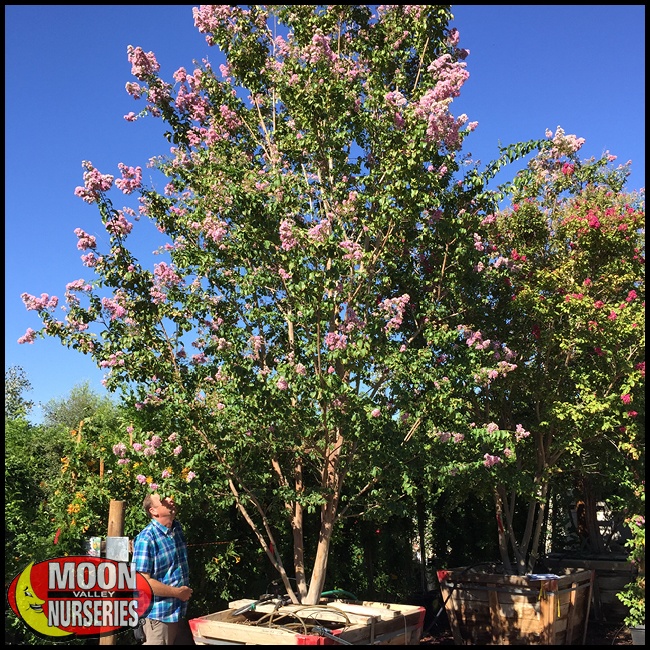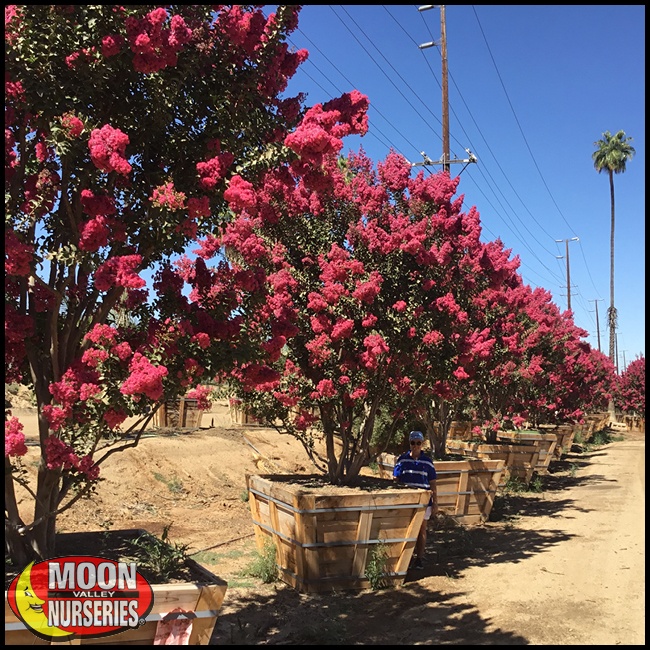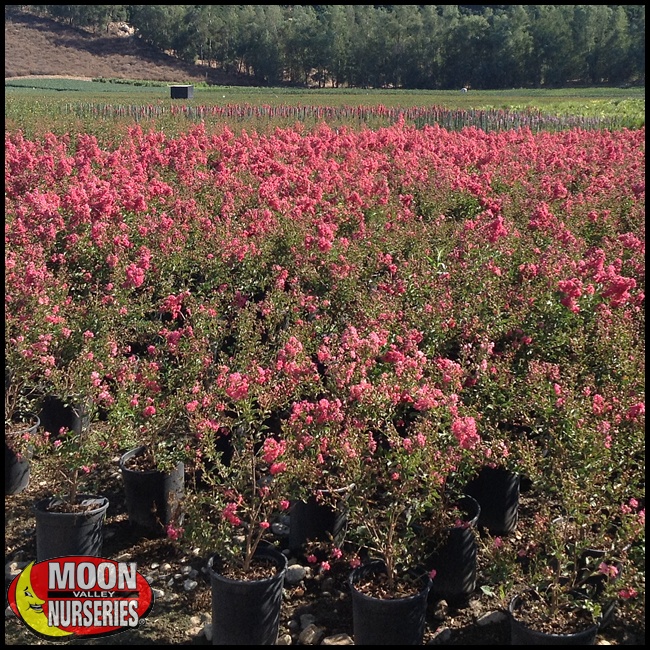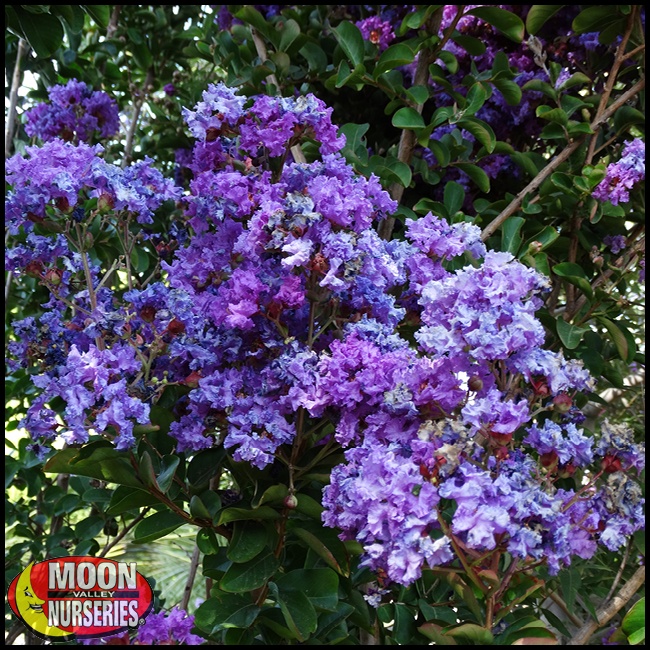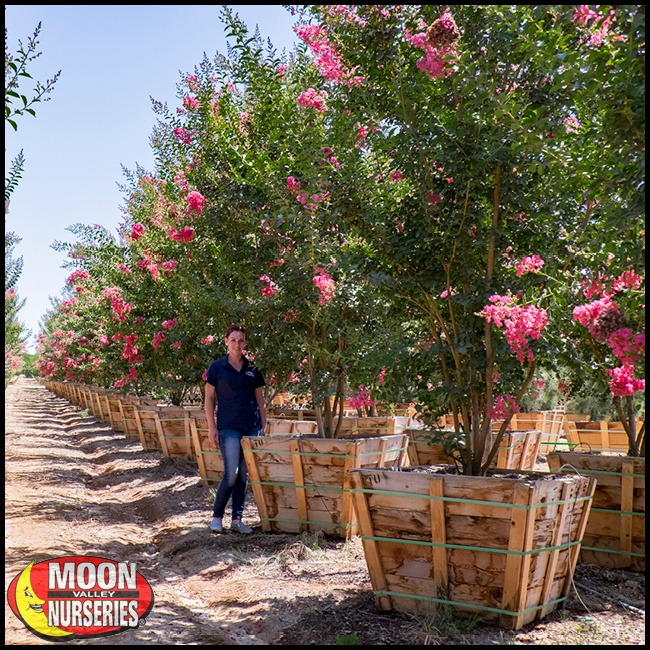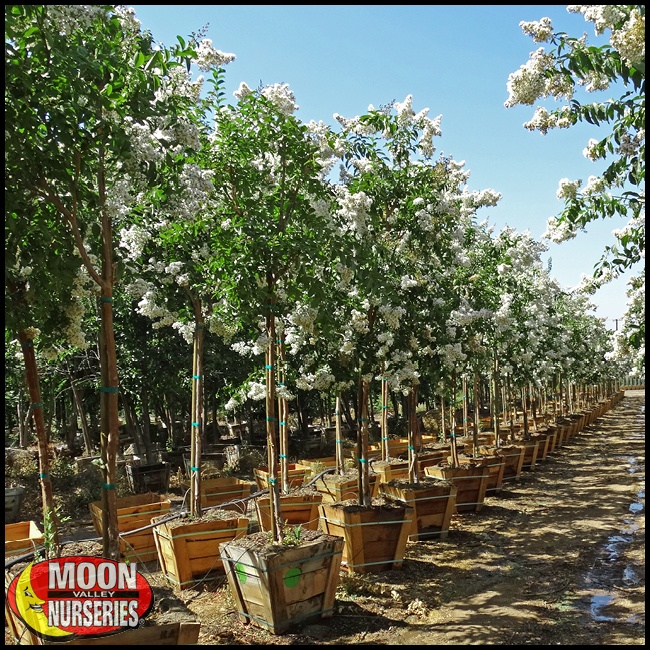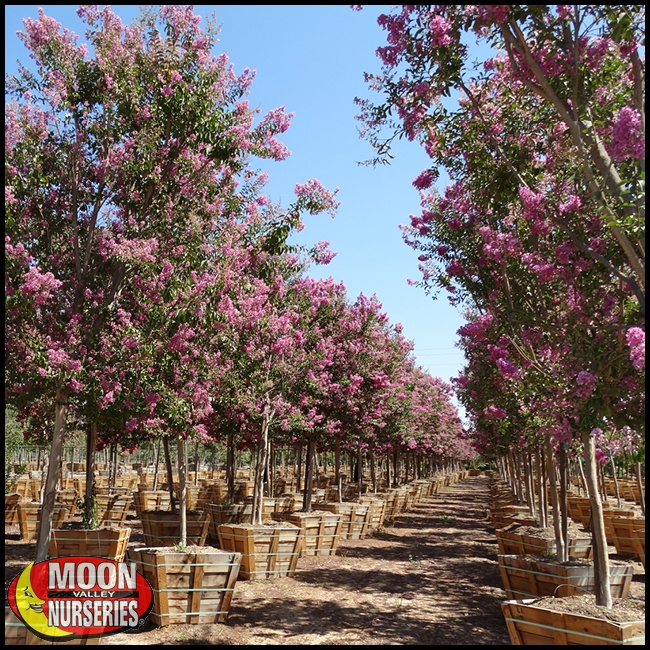 Get More Info Now!